by R.J. Anderson @r_j_anderson
The middle of August is nearly upon us, meaning it's time to start thinking about the postseason honors. Today, we're examining the Rookie of the Year Awards race.  Spoiler alert: the National League's winner is already set in stone.
The winner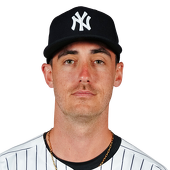 With due respect to the rest of the field, Cody Bellinger should prepare his trophy shelf for some new hardware. Bellinger has homered 32 times in 91 games — that's a 57-homer pace over a full season — and has done so while hitting for an acceptable average and drawing walks in more than 10 percent of his trips to the plate. By the way, Bellinger has also seen action at both outfield corners in addition to his time spent at the cold corner. He's a fantastic player.